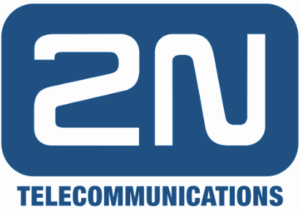 The 2N® Helios IP Verso is a security intercom that, thanks to its modularity, can be used everywhere you need to choose a specific function and purpose of use. For example, you can choose an HD camera with an infrared light and night vision or a smart card reader. It can not only be easily integrated into your current camera and monitoring system, but thanks to programmable scripts, also with Home center. Furthermore, the whole system can be also used as a security component to protect the building.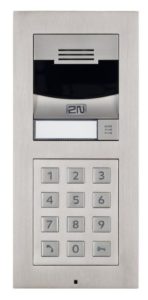 In addition, the 2N® Helios IP Verso intercom is very durable, works perfectly in environments from -40° to +60°C and can endure sudden changes in weather. Communication between individual intercoms and the LAN network is secured using the 802.1x protocol and, thanks to a closed OS, the intercom is resistant to attacks by hackers.
The freedom to select functionalities, the degree of security and durability are the main building block for demanding customers. When you take into account the fact that the IP intercom also excels in its luxury design, we can boldly declare that you'll find nothing like it on the IP intercom market. Only one can be truly perfect!
Advantages
HD camera with infrared light and night vision
Integration with third-party CCTV systems with ONVIF support
13.56 MHz smart card reader with NFC support
Programmable scripts for actions and reactions
NextGen html5 web configurator
Connectable external IP camera
Attendance system
Video and audio for mobile telephones and tablets
Home center integration
KNX support
Ideal for use with 2N® Indoor Touch
Area of use
Offices and office complexes
Schools
Public state administration buildings
Apartment complexes and houses
Educational institutions
Available in our webshop
Resellers and installers, contact us for more information