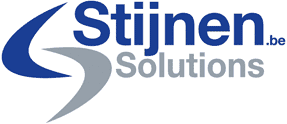 Stijnen Solutions is an enthusiastic dynamic company located in the Flemish region in Belgium. We are best know for our product Home center, an ingenious yet very-simple-to-use software to operate home automation systems like Velbus.
Home center is used in many places all over the world. It is a tool used on daily bases in many households but also in a wide range of shops, restaurants, taverns and industrial buildings.
We started creating Home center software in 2007 and still continue to improve and add new features.
Besides Home center we also take other challenges. We offer diverse solutions for automation and improvement of communication and workflow processes via hard- en software. We focus on both the professional as the private market.
We offer the following services:
Tailor made software for PC, iPhone/iPad and web.
The improvement and automation of workflow processes with IT and domotica solutions.
We help you to search for and select the best opportunities for your IT within your organization and budget.
Please contact us for more information.